Franking Sense® offers a full range of industry-leading wide format printers for CAD and GIS, display graphic arts and photography, fine art, POS material, signage, banners, posters, wallpaper, murals and vehicle wraps.

What is a Wide Format Printer?
Wide-format printers are used to print large scale output onto larger or wider paper than is possible on a conventional printer or copier. Wide format printers print onto rolls rather than onto individual sheets. The most common uses for wide format printers are for printing CAD and GIS output, such as architectural drawings, geographic maps, electronic schematics, and construction plans as well as large or wide format display graphic arts and photography, fine art, POS material, signage, banners, posters, wallpaper, murals and vehicle wraps. Wide format printers are also known as large format printers or plotters, the latter particularly in CAD & GIS environments.
Our wide format printers allow you to print high-quality CAD/GIS or stunning display graphics, and produce copies in both colour or black & white.
Who uses wide format printers?
Wide format printers are used across many industries, including architecture, construction, mapping, manufacturing, design, marketing, professional print & education.
Bringing large format printing in-house
Where once large format print jobs could only be accomplished by expensive outsourcing, our latest user-friendly, software-rich wide format printers are increasingly being adopted by organisations for in-house wide format printing as a more cost-effective way of producing large format jobs. Businesses are looking for immediate results and flexibility and with the accessibility and increased knowledge around printer & copy software solutions and reductions in copier hardware pricing, in house printer productivity is now available to everyone.
Leasing or buying a wide format printing solution
If you're looking to bring your large format printing in-house, traditionally there is always the option to purchase your printer. However, if finance would be a simpler option, through our sister company, Nationwide Capital Finance, we are able to offer flexible term finance for your wide format printer purchase so you can spread the cost of buying your wide format printer over 2, 3, 4 or 5-year leasing options.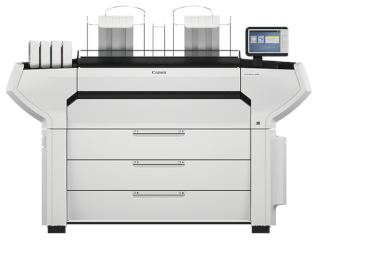 Wide format printers for CAD/GIS applications
Our CAD & GIS plotters are available for both black and white and colour printing and will cater for formats from 17" (A2) to 44" (B0). Perfect for architectural drawings, geographic maps, electronic schematics, and construction plans.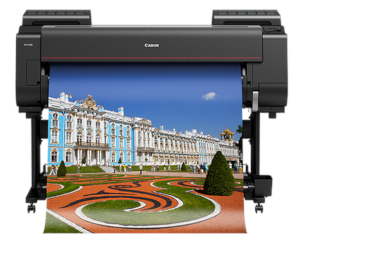 Wide format printers for photography and fine art
Our photo printers allow you to produce stunning photograph and fine art reproductions from 17" (A2) right up to 60" with guaranteed colour accuracy. Our range includes everything from flatbed cutters, UV and high-volume flatbed printers to desktop and freestanding printers enhanced with smart software solutions, security encryption and advanced media handling.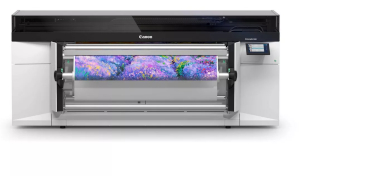 Wide format printers for signage and point of sale
Create attention-grabbing posters, banners and flyers in-house with our range of UV Flatbed Printers and revolutionary UV gel Colorado roll-to-roll printers.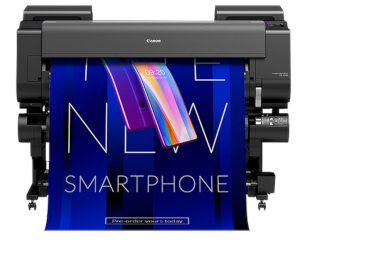 Wide Format Graphics Printers
Our range of graphics inkjet printers comprises 6-colour 24" large format printers up to 11-colour 44" printers and contains the world's first fluorescent aqueous pigment ink for powerful colour expression.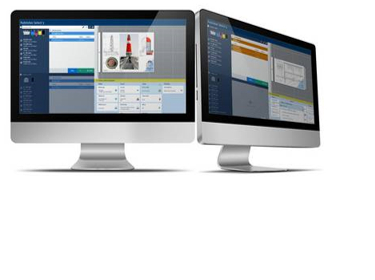 Wide Format Printer Software to make life simple
We offer a full suite of software to enhance the productivity of our wide format printers. Our software packages include:
Display Graphics Workflow printer Software
Output and colour management from prepress to finishing.
Print Shop Management printer Software
Print production for job printers and reprographers.
CAD & GIS Workflow printer Software
Optimise and manage large format printing from CAD & GIS, web and mobile apps
Consumables for wide format printers (ink & paper)
We supply a full range of wide format printer inks and paper rolls. You can call off your copier and printer supplies as required or agree a managed service solution that provisions for building all costs into a simple monthly or quarterly payment to help with fixing and budgeting all your printer and copier costs in one simple package.
Featured wide format printer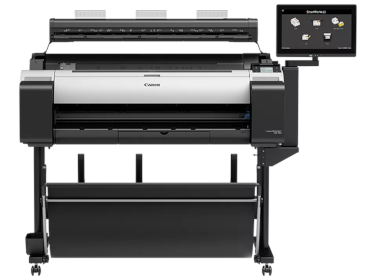 Canon imagePROGRAF TM-300 MFP Z36
The TM-300 wide format printer is a 36-inch wide format multifunction printer with a 15.6-inch system controller, enhanced scan controls and efficient document handling. With a scan speed of 13ips (8-bit mono) and a print speed of 144pph (A1), the TM-300 wide format printer uses thermal inkjet print technology with a 5-colour Lucia TD pigment ink system.
TM-300 all-in-one wide format printer is our best-selling wide format printer for CAD & GIS solutions.
Why choose
Franking Sense?
Cutting-edge technology
Financial strength
Independent advice
Traditional values