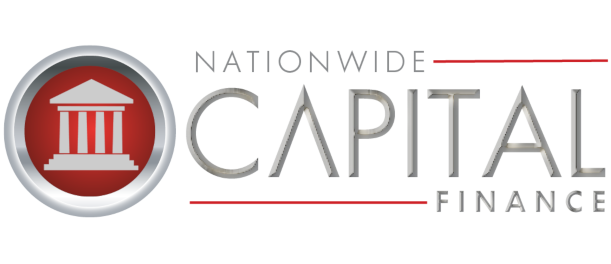 Strength through flexible finance
All our products are funded through our sister company Nationwide Capital Finance Limited (NCF).
NCF was established to help clients to obtain the best possible terms from a captive B2B finance house.
This helps create an in-depth knowledge of the office technology finance market allowing it to build unique financial products for the aid of both our suppliers and end-users. This financial strength, with over £10M of assets under management, combined with a focused underwriting team, can use historic knowledge of risk versus residual asset values to deliver results in sometimes challenging environments and areas in which traditional 3rd party finance providers would have a reduced appetite.
NCF offers flexible, well-funded expert advice to our sales teams on the most efficient route to acquire leased goods or prepare a unique financial package to meet the needs of our clients. Our portfolio covers the whole business spectrum from FTSE100 clients, SME businesses, charities through to micro businesses.
The leasing of Capital Equipment is a cyclical trend, normally driven by the wider economic climate and has proven to be a resilient financial product for over 50 years in the UK. It allows commercial businesses to easily acquire the technology they need on flexible terms, particularly in the SME sector. Leasing is simple and in most cases an easier form of finance to access rather than traditional tier 1 banking loans. Over time, specialist finance providers have emerged that have particular knowledge and appetite for the specific markets they operate in and that can create flexible bespoke solutions to finance applications.
Benefits of leasing
Fixed term leasing allows businesses to budget for technology spend across multiple accounting periods, safe in the knowledge that changes in requirements can be achieved through upgrades or downgrades as circumstances dictate. Alternative methods of acquiring hardware like cash purchase of office products is an exhaustive use of valuable funds. This capital can be better utilised to drive growth or other more important business matters. In addition to this, once a product is purchased, traditional depreciation methodology can be difficult to manage as technology advances outstrip normal depreciation models. The result of this can force businesses into having to 'sweat an asset' past its useful life to avoid taking a loss on any disposal.
Capital Equipment leasing allows you to
keep pace with technology by upgrading without having to fund with cash purchases;
consolidate contracts to drive down costs;
meet the needs of high growth businesses by adding or changing assets to a master contract;
benefit from fixed terms to allow for timed and planned upgrade points or returns of redundant equipment;
get flexible terms from 2 years to 6 years with reducing costs over longer periods;
take super short 6-12 month rental plans including maintenance for mobile fleets;
guarantee fixed cost financing;
have Monthly, Quarterly or Annual payments;
have 3rd party supplier support charges collected alongside the lease payments to reduce invoice processing.