Our flexible, bespoke scanning solutions will deal with the most demanding scanning requirements. Whether you need to archive & digitally store legacy documents or create efficient digital document management process, we have the solution for you.
At Franking Sense®, we understand the challenges of digitising physical documents. If you're currently scanning incoming mail for distribution or legacy documents for archiving using your photocopier, this can be time consuming, prone to human error and with comparatively poor quality results. Let us take away the pain!
Let our in-house Scanning Bureau scan, archive and deliver all your legacy documents digitally. Then, create your own bespoke scanning station with intelligent scanning software to simplify and power through your forward scanning process.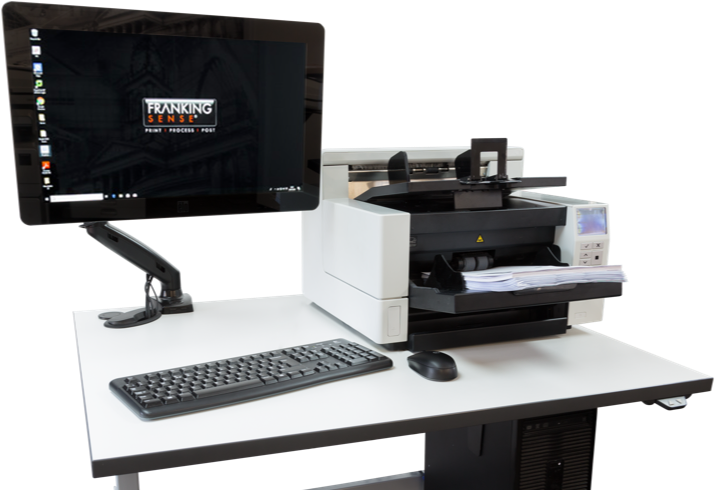 Bespoke Scanning Stations
Bespoke, turnkey solutions designed to meet the scanning needs of the busy mailroom, production scanning department or service bureau. Combines leading-edge scanning hardware with the most productive, accurate & reliable information capture software on the market.
Bespoke Scanning Stations
Scanning Bureau
Franking Sense® provides scanning bureau services to bulk back-scan all of your archive documents and deliver them in a digital format of your choosing.
Scanning Bureau Services