Clean the air you share to protect what matters with our AeraMax Pro Air Purifiers
Introducing the very latest technology in office and school air purification from Franking Sense®. Welcome to our AeraMax Professional range of air purifiers.
The AeraMax Professional range was designed to seamlessly integrate into your facility's environment. All models are wall-mountable, unobtrusive and aesthetically pleasing, so you can provide worry-free air purification wherever it's needed most.
Built with 24/7/365 operation in mind, AeraMax's patented EnviroSmart™ technology means that AeraMax Professional works hard when it needs to, and shifts to standby when possible, saving energy and extending filter lifespan. AeraMax comes with a 5 year warranty as standard.

Effective proven performance
The unique AeraMax Professional air filter four-stage filtration process uses the following proven methods to effectively clean the air: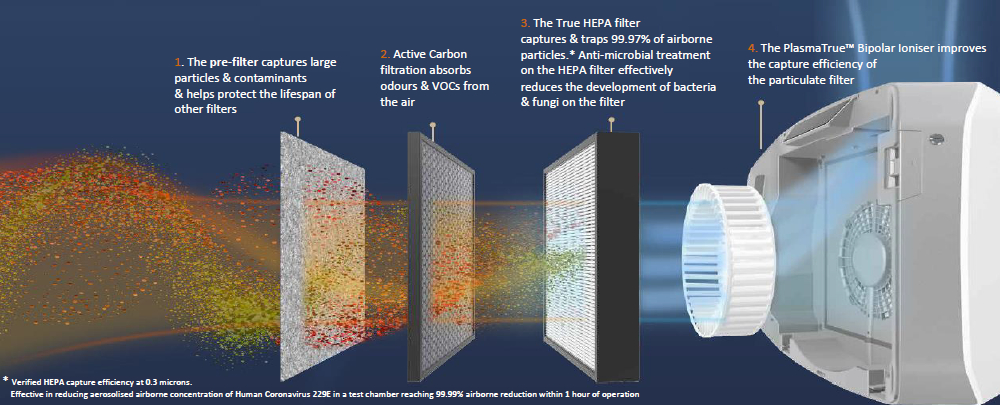 Certified by Shanghai WEIPU Chemical Technology Service Company, Fellowes AeraMax Pro air purifiers demonstrated effectiveness in reducing the aerosolised airborne concentration of Human Coronavirus 229E in a test chamber, reaching 99.99% airborne reduction within one hour of operation. As it is not yet possible, or ethically responsible to aerosolise Sars-CoV-2 for airborne testing in the current climate, the coronavirus 229E was used as a surrogate to Sars-CoV-2.
Furthermore, AeraMax Pro air purifiers have also been proven to remove 99.9% of the H1N1 virus within 35 minutes of operation, as certified by Airmid Health Group Limited in Dublin, Ireland.
Seeing is believing!
The best way to show your facility occupants that you are taking their health seriously is to show them!
The invisible becomes visible with PureView™ technology, a display that allows occupants to see the difference as they feel the difference.
Two high grade laser particle counters monitor air quality as it enters and exits the machine, enabling the screen to show the air quality data in two different display modes:
Room Status: shows the current air quality in the room and the % of particles being captured in real-time.
PM2.5: Displays real time the PM2.5 levels entering the unit and being removed in the filtration process.
The screen also showcases VOC/Odour levels and filter change reminders.
Maximum peace of mind for your facility users
Maximum visibility for your facilities team.
Our AeraMax air purifier range
Our range of AeraMax air purifiers comprises 3 models:
AeraMax Pro II - Super slim air purifier for smaller rooms
Aeramax Pro III - The perfect wall-mounted air purifier for most rooms
AeraMax Pro IV - Ideal wall-mounted air purifier for large spaces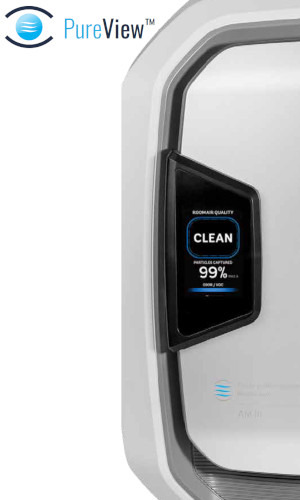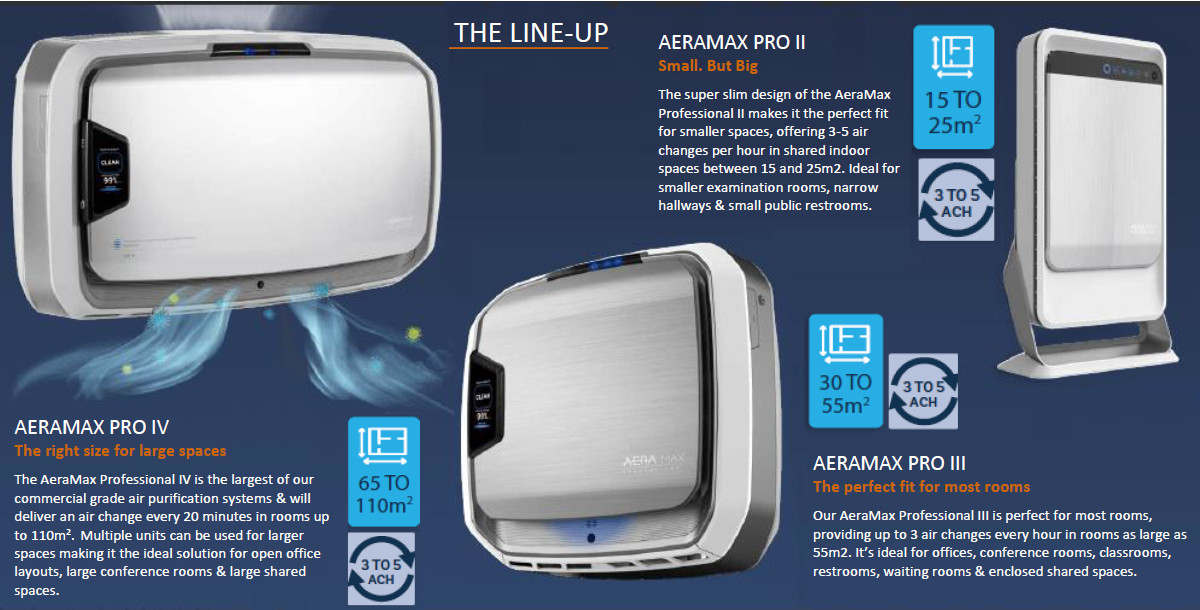 Related pages & news stories
Focus on workplace ventilation and air purification
The case for cleaner workplace air is clear
Why choose
Franking Sense?
Cutting-edge technology
Financial strength
Independent advice
Traditional values