Franking Sense® is delighted to help our friends at Bolton Lads & Girls Club with their Operation Sleighbells initiative to try to ensure no children, young person or family goes without this Christmas.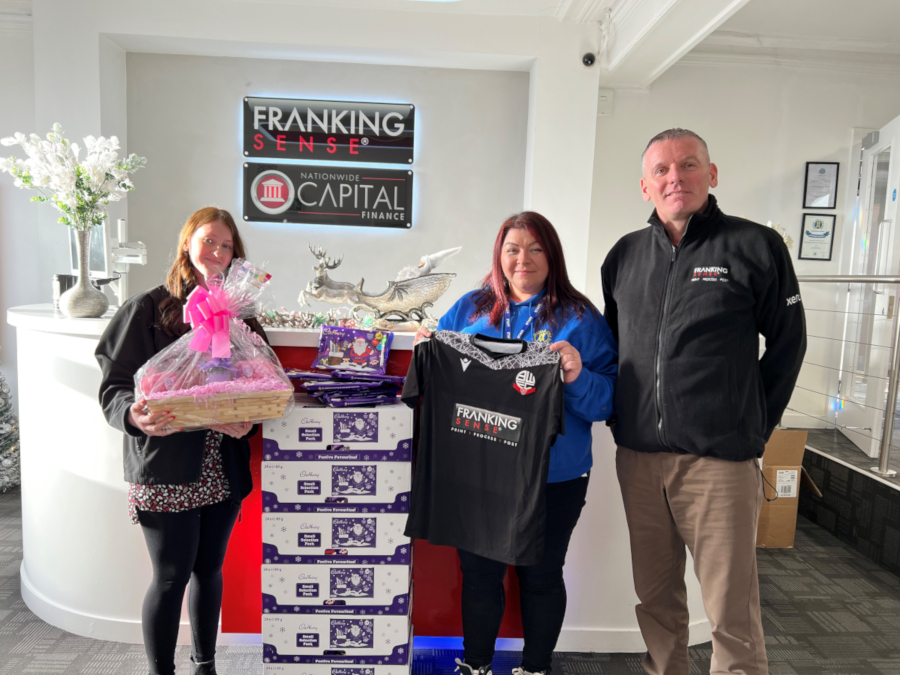 The company donated over 200 selection boxes, BWFC training tops and gift baskets.
If you would like to donate to the appeal, you can do so here.