This year's Trafalgar Square Christmas tree may be a little, shall we say, sparse, but that's not stopped the festive spirit building here at Franking Sense®.

As you may imagine, we love everything Christmas at Franking Sense®.
As a mailroom and franking machine supplier for 30 years, Christmas is our busiest time of the year, just like it is for Royal Mail and Santa, making sure everyone has everything they need to send parcels and letters & packets. So, we thought it only right to pay tribute to our partner Royal Mail as it enters its busiest period of the year and say a hearfelt 'thank you' to one of the country's great institutions for helping to make Christmas work.
Without Royal Mail and the service they provide, we reckon Christmas just wouldn't be the same. After all, without Royal Mail, how would all those presents and cards get delivered?
A 'big up' to Royal Mail from your buddies at Franking Sense®.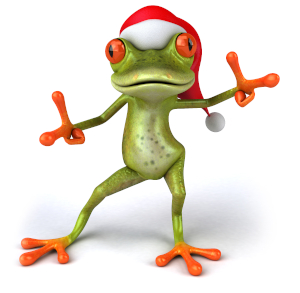 Did you know?

In the run up to Christmas last year Royal Mail delivered nearly 500M parcels over 3 months!
Royal Mail recruits as many as 33,000 seasonal staff to make sure your Christmas cards and presents get to friends and family on time.
The policy of having the receiver pay for a letter ended in 1840 when Sir Rowland Hill introduced the Penny Black stamp. MPs, however, were able to send mail for free, so long as they stamped their "frank" (or mark) upon the letter. The first person to send a letter with a stamp on it was Thomas Moore Musgrave, the Postmaster of Bath.
One special Delivery - From 1927 to 2003, Royal Mail in London had its own Underground rail system, dubbed "Mail Rail". The line ran from the Paddington Head Sorting Office to the Eastern Head District Sorting Office in Whitechapel. It operated 19 hours per day for 286 days per year and carried around 4 million letters a day.
In 2020 the franking machine celebrated being 100 years old.
At one point, mail was delivered seven times a day and people sent 2 million postcards per day. This made the frequency of postal delivery as close to email as it got at the turn of the century. A postcard sent in the morning could travel so fast it could be delivered by the afternoon (which would you prefer?).
The Royal Mail uses 342 million rubber bands per year to bundle up letters and packages. RMG's rubber bands are red so that the letters can be more easily spotted.
Recent surveys also suggest physical mail is getting more recognition during the pandemic and marketing departments are putting mailers back into the mix as a point of differentiation.
Important Royal Mail information for Christmas 2021
Last posting dates
| | |
| --- | --- |
| 2nd Class | Saturday 18 December |
| 1st Class | Tuesday 21 December |
| Royal Mail Tracked 24® | Wednesday 22 December |
| Special Delivery Guaranteed® | Thursday 23 December |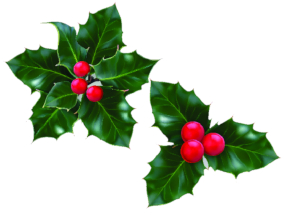 Finally (for a bit of fun) – do you know about the Royal Mail Letter to Santa service?
Send your Christmas wish list to Father Christmas via his own address and get a personalised letter by return. Your little helpers should send their letters to the big man at:
Santa/Father Christmas
Santa's Grotto
Reindeerland
XM4 5HQ
Make sure you post your letters by Friday 10 December and don't forget your return stamp! Father Christmas will reply to letters before Christmas Eve. Include your own full name and address in the letter so Father Christmas can write back.
Merry Christmas from Franking Sense®
After such a difficult year we would like to wish all our friends, work family and all of our fantastic customers a joyous, restful and happy Christmas from the team at Franking Sense®.
See ya in 2022!