Nationwide Franking Sense is proud to announce that we have been awarded Gold Partner Certification by Ricoh.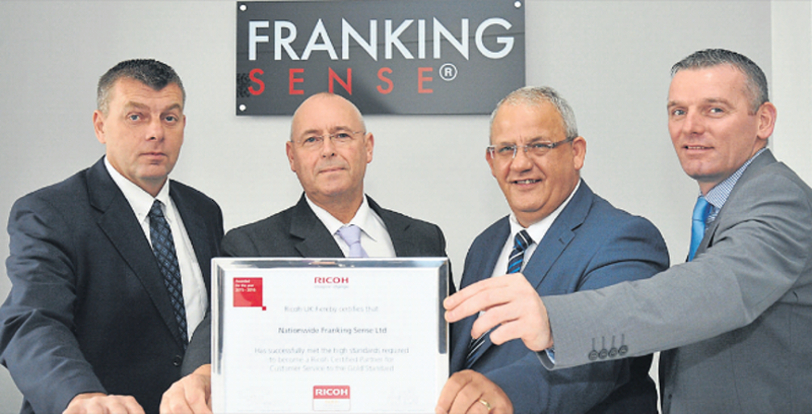 Julian Gilbert, Managing Director, Franking Sense; Jim Bolan, Service Manager, Franking Sense; Peter Smith, Ricoh UK Regional Sales Director; Daniel Gilbert, Operations Director, Franking Sense.
Gold Partner Certification is awarded to dealerships with the most advanced levels of technical competence and highly effective service processes in place to manage the installation and maintenance of Ricoh hardware solutions.