Reduce your colour printing costs with our Tiered Billing solution for your colour MFPs

Our tiered billing solution could save you £000s on your colour copies by ensuring that you only pay for the percentage of colour toner you actually use.
The three-tier colour printing solution is available on our entire range of UTAX colour MFPs, Tiered Billing automatically calculates how much colour toner you have used to print or copy each page and grades it according to the bands below. You are then charged according to which band of colour coverage each page has measured on a reducing scale from high colour to low colour. This means you only ever pay for the colour you have used.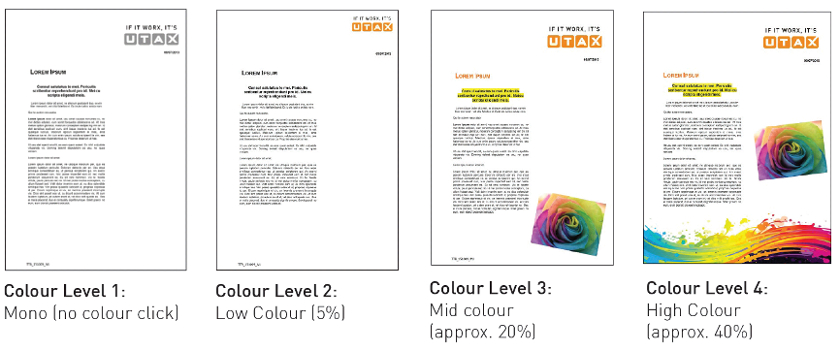 If most of your printing is at Colour Level 1 or 2, you are probably currently being charged at Colour Level 3; With a UTAX device from Franking Sense®, you will only ever pay for the colour you use.