A more efficient and secure way to process your incoming mail
Improve your mail room efficiency and ensure superior document integrity with our production incoming mail scanners.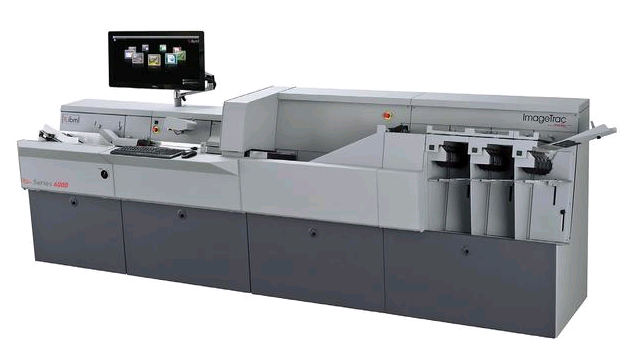 Our market leading equipment comprises a versatile, modular document scanner that combines hardware and software for a high production mail volume.
Speed 292 ppm (A4 - 300 dpi) - 438 ppm (A4 - 200 dpi)
Intelligent output sorting functions (up to 21 pockets)
High-quality patented capture technology
SoftTrac Capture Suite
A highly efficient paper feed mechanism enables scanning of documents across a myriad sizes and thicknesses, meaning document preparation work is reduced.
Our scanners can be equipped with up to 21 sorting pockets and feature intelligent document recognition, allowing you to process complex scanning and sorting jobs such as document separation by output type.
With an unlimited duty cycle, a processing speed of up to 292 ppm at 300 dpi or 438 ppm at 200 dpi, a 1500-sheet document feeder, ultrasonic double-feed detection and a high-performance paper feed mechanism accepting all document types and output sorting capabilities, this is a dedicated scanning solution for high-volume production and for complex applications that will minimise human intervention and ensure the maximum inbound mail processing efficiency.