As part of our "Print, Process, Post" capability, Franking Sense offers the full market-leading suite of customer information management software solutions, for accurate address entry and verification, desktop mailing and integrated bulk mail processing.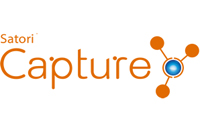 Address entry & address verification software, ideal for call centres, courier companies, retail stores, CRM systems & accounting packages.
Capture is simple to install and requires no coding. This intelligent software enables you to confirm that addresses exist in the Royal Mail® PAF and checks your database for duplicate entries, so you can be absolutely sure your system contains only clean, accurate data to reduce returned mail and deter fraud.
Key benefits of Capture:
Improve the overall quality of your database
Improve customer service and satisfaction
Save money - reduce returned or misdirected mail and packages
Address correction - Meet Royal Mail standards for spellings, abbreviations and necessary address elements
Save time - enter full addresses in 7 - 12 keystrokes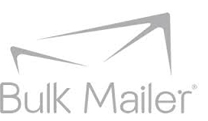 Desktop mailing software, designed to improve productivity.
Bulk Mailer is a Royal Mail accredited mailing software package that allows you to optimise your bulk mailing operations, preparing Royal Mail, TNT Post or UK Mail compliant mailings faster and more easily and delivering best-in-class address verification and mail sortation. Bulk Mailer can increase mail deliverability and achieve the lowest postage rates without the need to decipher postal regulations.
Key benefits of Bulk Mailer:
UK Address PAF-Verification - Standardise address formats to Royal Mail guidelines, correct the spelling of streets, post towns and verify deliverability.
Royal Mail certified mail sorting - sort address lists for the lowest possible postal rates and generate all required postal documentation, reports and postage statements.
UK suppression services, including NCOA, MPS and deceased listings.
De-duplication of addresses
Handles old and poorly formatted databases
Integrated mail piece design and print engine
Wizard-based tasks for risk-free processing
For more details on Bulk Mailer mailing software, contact Franking Sense on 01204 303015 or e-mail enquiries@nationwidefrankingsense.co.uk.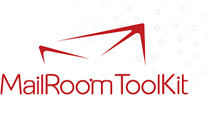 Royal Mail certified integrated mailing software for postal mail sorting, and address correction.
Improving the quality of your address database ensures optimum deliverability of your mail, makes your communications more effective and eliminates costly non-delivery. MailRoom ToolKit offers a complete set of address management tools to improve the quality of your database, is certified by Royal Mail® for postal mail sorting and uses the Postcode Address File (PAF) for address correction.
Key benefits of MailRoom ToolKit:
Validate addresses at point-of-entry on your website
Reduce errors and save data entry time with quick addressing
Clean and update addresses in any database
Integrate postal mail sorting into your custom application
Build address management tools into your product
Increase your savings on document processing by adding integrated address verification and postal mail sorting
Reduce your debt ratio and pay fewer address change fees